Face to Face: Hayley Morrical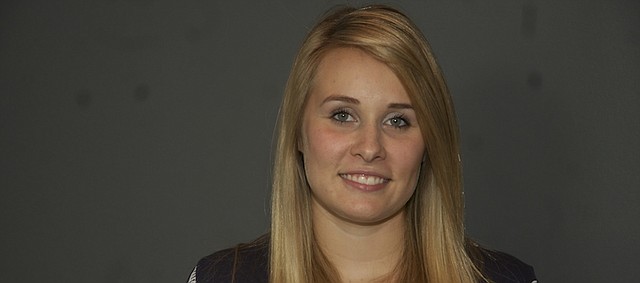 Hayley Morrical
Born: Morrical was born in Salina but grew up in Lindsborg.
Family: Morrical is single. Her parents are Tish and Todd Morrical.
Education: After graduating from Smoky Valley High School, Morrical enrolled at Bethel College in Newton. Last August, she transferred to Baker University, where she plans to graduate with a business degree in December.
Hobbies: "I have a weird range," Morrical said. "I like horseback riding, power lifting, Netflix, and writing — I write for the Orange at Baker. I also cheer at college."
Career: Although she has a semester left at Baker, Morrical works full time for Reflective Group as its community manager. She said she would like to continue working full time when school starts later this month, but would have to see how that plays out. She intends to continue cheering, remain active with the Delta Delta, Delta sorority and working for the Orange. All that will make for a very busy schedule. "I like it that way. If not, I have too many Netflix days."
Digging deeper: Morrical said she decided to transfer from Bethel to experience something different from her central Kansas roots. "I'd never heard of Baker, but I came on a visit and knew I had to come."