Baldwin school board approves publication of proposed 2015-16 budget that maintain current mill levy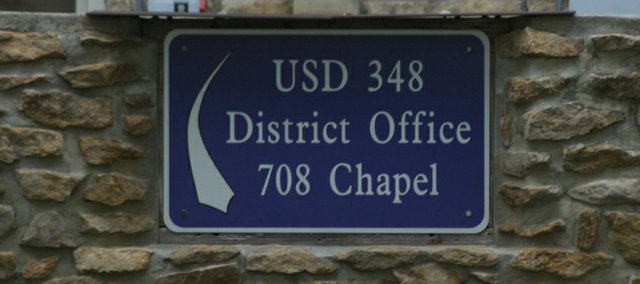 Baldwin school board agreed to publish a proposed 2015-2016 budget that would maintain the district's current property tax levy of 65.704 mills.
The action came at a special meeting Monday. The budget, which will be published in Thursday's issue of the Signal, sets maximum spending levels for the districts different funds. The board can reduce those levels when it consider adoption of the budget at its Aug. 17 meeting, but cannot spend more without first republishing the budget.
As expected, the district was forced to increase the mill levy to raise more money for its local option budget, which increased to 18.282 mills. However, that 3.544 mill mill increase last year as offset by a corresponding decrease in mll levy support for the district's the bond and interest fund. That was possible because of a bond refinancing the board approved in December 2014.
The public hearing on the 2015-2016 budget will be at 8 p.m. Monday, Aug. 17. at the Baldwin Elementary School Primary Center.
The board's action came on the same night the Baldwin City Council approved its 2016 budget. The council approved 5-0 the budget that was published last month in the Signal, which raises the city's mill levy buy 4.75 mills.
Read more about both actions tomorrow at the Signal's homepage, baldwincity.com.