CR

1955 intersection to reopen Thursday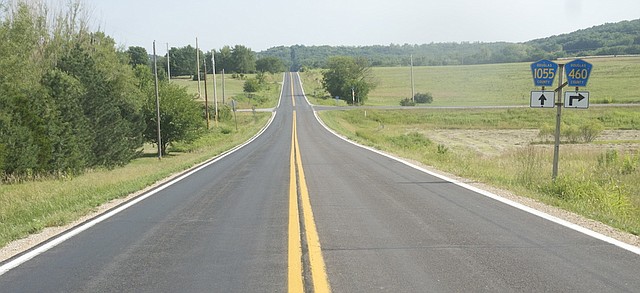 The intersection of CR 1055 and North 600 Road will open at noon Thursday, about two weeks later than planned.
The intersection was closed April 1 so that paved shoulders could be installed on CR 1055 north and south of the intersection. The work took longer than planned because the contractor found the soil at the intersection had to be stabilized with fly ash to support the asphalt, said Douglas County Public Works director Keith Browning.
Adding to the delay was the need to get the Kansas Department of Transportation's approval of the stabilization plan. The agency is paying for 90 percent of the $480,000 project to improve safety conditions on the heavily traveled road between Baldwin City and Vinland.
The intersection will be opened noon Thursday, but barricades will block traffic to the north while two narrow culverts are replaced on CR 1055 between the intersection and Vinland, Browning said.
"That shouldn't take long," he said. "All of 1055 should be reopened in about a week."
With the intersection open, East 1750 Road will be reopened to traffic, Browning said. The narrow road down the steep Signal Oak Hill was closed because too many motorists were using it as a detour.
"It's a nice road to take on Sunday to see Signal Oak Lookout, but it's not a road to use to get to work," Browning said.
Once the culverts are installed and barricades removed in a week, CR 1055 will be open with no detours until work starts in early June on the replacement of a large box culvert with an open span bridge just north of the CR 1055/North 500 Road intersection, Browning said. The U.S. Fish and Wildlife Service is providing $165,000 of the $800,000 cost of that project, which will close CR 1055 between North 500 and North 600 roads until early October. Also during that time, new asphalt will be placed on CR 1055 between Baldwin City and Vinland at a cost of $1.25 million, causing temporary closings on other sections of CR 1055.