Baker Orange, website win awards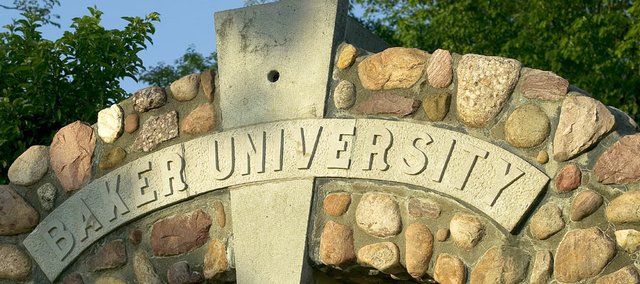 The Baker University student newspaper was recognized with two contest awards in the past week.
The Baker Orange won the All-Kansas Award as the state's top private college newspaper during the April 12-13 Kansas Collegiate Media spring conference in Wichita. It was the 16th time in 18 years the Orange has claimed the honor.
On April 13, the Tulsa Press Club named the Orange website the Great Plains Journalism Student Website. Other finalists were Oklahoma State and Oral Roberts universities.
Baker students recognized at the Kansas Collegiate Media conference were sophomore Chad Phillips, Andover, first in news photography, photo essay, online technical innovation and online photo gallery, second in feature photography and third in online photo gallery; Kayla Infanti, Olathe, first in front page design and interior page design; 2015 graduate Tera Lyons, first in multimedia reporting; junior Chad Mullen, Eudora, first is sports news writing and second in sports feature writing; sophomore Sarah Baker, Wellsville, first in online audio; junior Khadijah Lane, Lawrence, second for online photo gallery; junior Victoria Bostic, Harrisonville, Mo., second in online audio; sophomore Jim Joyner, Overland Park; second in sports writing; 2015 graduate Chris Ortiz, second in photo essay; 2015 graduates Sara Bell and Xiomara Nunez second in multimedia reporting; junior Taylor Schley, third for in ad design and third with Taylor Shuck, third in multimedia reporting; Shuck, third in news writing and illustration and third with Orange editors for editorial writing, sophomore Mykaela Cross, Eudora, third in review writing; freshman Kallie Fischeer, Rossville, third in sports writing; former photo editor Jordan Ratterman, Topeka, third in feature photo; and 2015 graduate Callie Paquette, third in sports photography.