Face to Face: Austin Inzer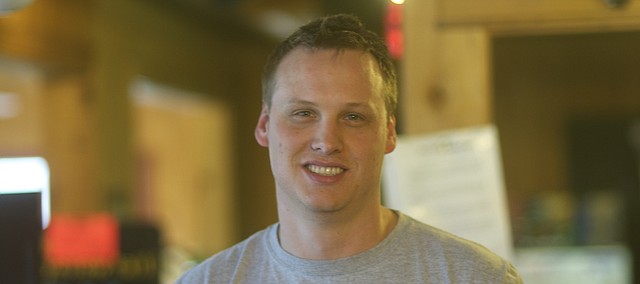 Austin Inzer
Born: Inzer was born in Manhattan. His family moved to Baldwin City when he was 8 years old.
Family: Wife: Jamie, and 6-month-old son Tyson. "He keeps us on our toes," Inzer said.
Education: Inzer graduated from Baldwin High School in 2005 and Baker University in 2010. He has a degree in history and secondary education with a minor in political science.
Hobbies: Craft beers and golf.
Career: Inzer has managed Callahan Liquors on U.S. Highway 56 since his senior year in college. He has his teaching certificate but said his current position allows him to be picky about taking a teaching job. "I don't want something in Kansas City or somewhere that I have a long drive. The Callahans trust me and give me free rein in managing the liquor store." He does serve as an assistant football coach to BHS coach Mike Berg.
Digging deeper: Inzer and his wife just built a new house south of Baldwin City. His wife is a Baldwin City native who now teaches kindergarten in the Baldwin district. Like him, she is a Baker graduate, as are his brother and two sister-in-laws. "We've set down roots in Baldwin. With my job at the store and her teaching, we can't go anywhere without knowing half the people."