USD

348 at-large board candidate Kelley Bethell-Smith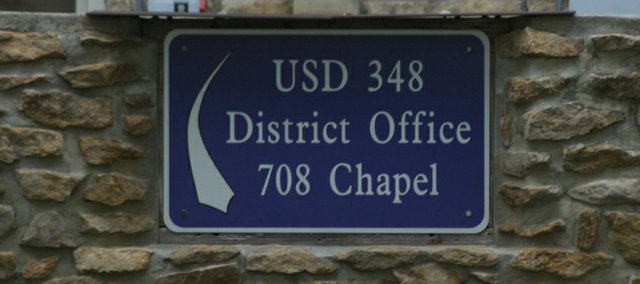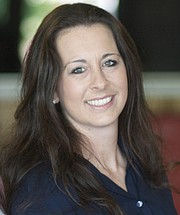 Kelley Bethell-Smith
Family: Husband, Tessley Smith, and daughters Riley Smith, 10), and Bailey Smith, 8.
Education: Master of Science degree in Academic Advising with administration emphasis from Kansas State University's College of Education and Department of Counseling, 2012. Bachelor of Arts degree in sociology with music studies emphasis from Ottawa University, 1999.
Career: Director of Voice Studies and instructor at the Baldwin Academy of Dance and Voice, co-owner of ZZP telecommunications consulting company (my role primarily involves the accounting), and freelance choreographer.
Civic experience, community service: I have attempted to serve the community I love in a variety of ways throughout my twelve years of residence. I have served on the Baldwin Elementary PTO for the past seven years, currently serving as the PTO treasurer as a member of the Executive Board. I also have been the Elementary Science Fair Coordinator for the past four years, as well as chairing other PTO events. I have volunteered as a coach for both youth basketball and soccer through the Baldwin City Recreation Commission. In addition, I am a Community Food Pantry volunteer, as well as a member of the both the Missions and Worship Arts committees at Baldwin First United Methodist Church. For two years, I was a member of the City Council's Public Health and Safety Committee, and served as a Meals on Wheels delivery volunteer for five years. I have more recently finished my nine-year term as an Ottawa University Alumni Association Board of Director, having served as President of that board for three years.
What in your background prepared you to serve on the school board?

I think that the variety of professional and educational experiences I have had will assist me in considering issues from several different perspectives, which, I feel, is extremely important in a balanced and thoughtful decision-making process. I also value collaboration and the exchange of ideas between others and myself, and I am hard-wired to seek ways to engage in the connection of resources. I am confident in sharing my analysis of a particular topic, but I also prioritize learning from others at every opportunity. I am not afraid to stand up for what I believe is right, but I can also admit when I am wrong. Working effectively within a board (or any group) requires those leaned skills and traits, and if elected, I am prepared to work with my fellow board colleagues in that manner.

What is your motivation for running for the office?

With the challenges facing education in our state currently and for the foreseeable future, I simply feel a responsibility to contribute in whatever way I can at the local level to assist the school board in its work towards ensuring the best possible education for the students of USD 348. As a result of caring deeply about this community and feeling such gratitude for being able to raise my children here, it seemed like the right time to step up to the plate.
With the grant program freezing spending at current year levels and capital outlay assistance trimmed for at least two years but the district's bills increasing, what would be your spending priorities?
All aspects of district funding are important, but as a result of the research I have been doing in preparation for serving as a board member if elected, I would currently identify early (Pre-K) learning and technology initiatives as spending priorities. An increasing amount of research is emphasizing how essential quality early learning is as the foundation for all that is to follow, and the use of technology provides access to information for all grade levels across diverse subject matters, while also appealing to a number of student learning styles. In addition to thinking about spending priorities, I have also been researching cost-saving strategies.

Our board is already doing a fantastic job of pinching pennies, but I have been looking at several case studies of shared-resources strategies, whereby some districts are pooling everything from insurance policies to bulk copy paper orders.

If elected for the at-large position, I want to do my best to represent USD 348 constituents. As such, I have created a Facebook page "Kelley Bethell-Smith for USD 348 School Board" as a mechanism for communication to and from constituents to provide feedback regarding spending priorities, ideas, or questions.