Baldwin district sees small increase in enrollment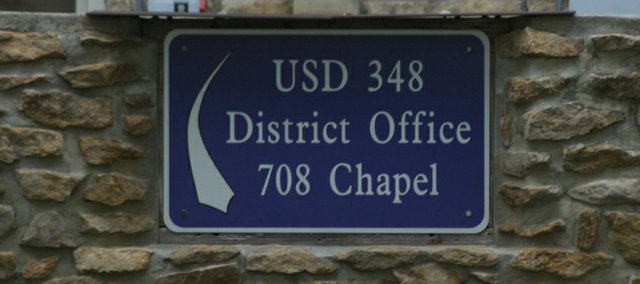 Baldwin USD 348 had 1,428 students in preschool through high school classrooms on Tuesday, the date the district officially reported its enrollment numbers to the Kansas Department of Education for state per-pupil funding.
USD 348 head-count enrollment by grade level
PEP, 52
4-year-old, 36
Kindergarten, 78
First grade, 102
Second grade, 104
Third grade, 82
Fourth grade, 106
Fifth grade, 103
Sixth grade, 121
Seventh grade, 105
Eighth grade, 97
Ninth grade, 116
Tenth grade, 102
Eleventh grade, 117
Twelfth, 107
The important number for the state is not the actual number of students but how many full-time equivalent students the district reports. For purposes of state funding, those students in the preschool enhancement program, 4-year-old at-risk students and kindergartners are counted as half a student and any part-time students in high school are counted for the percentage of a school day they attend.
On Tuesday, the district has 52 preschoolers, 36 students in its 4-year-old program and 78 kindergartners, which would make the district's FTE number 1,345. That compared to the FTE total of Sept. 21, 2013, of 1,341.5.
The biggest difference in the two years is the much smaller size of this year's kindergarten class. With 78 students, it has the smallest grade-level enrollment in the district and has 24 fewer students than this year's first-grade class.

Helping to soften the blow to the district budget is the fact each of those kindergartners is only counted as half a student, Superintendent Paul Dorathy said. However, he noted next year's FTE number will take the full hit because the small class has 29 fewer students than the 2014-2015 senior class.
The kindergarten class is one of three with fewer than 100 students, Dorathy noted. Numbers are pretty consistent from seventh through 12th grades, with the largest class, this year's 11th grade, having 117 students, and the smallest being the eight grade with 97 students. The grade level with the most students is the sixth grade with 121 students.