Baldwin City Public Library, Lumberyard plan Wednesday activities for young readers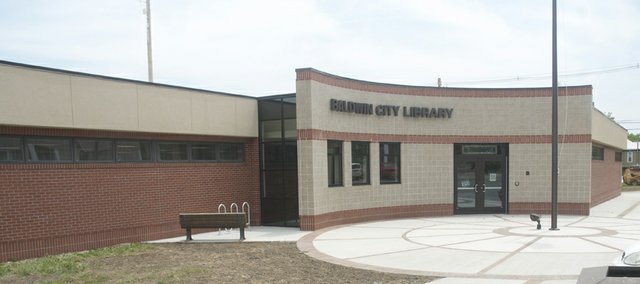 For the second consecutive year, two downtown institutions will combine on summer Wednesday mornings to occupy and enrich young minds.
Registration started Tuesday for the Baldwin City Public Library's "Fizz, Boom, Read" summer reading program and will continue through July 12. Baldwin City Library children's librarian Barbara Matthews said parents can register children at the library during regular hours.
This year's science-themed reading program will return with three of the Wednesday activity days popular in past years, including visits from wildlife handlers and alpacas, and others meant to provide children the joys of digging into science through animals and dirt. Children do not have to be registered for summer reading to attend the Wednesday activities.
The program's reading goal for children in the second grade and younger is to read along or have read to them 20 or more books by July 12. For older children and adults, the goal is to read 10 age-appropriate books or 1,000 pages by the same date.
Children completing the reading program's goals will receive goody bags and invitations to a pool party July 19 at the Baldwin City Pool, Matthews said. Those reading the most in their age groups will find extra goodies in the free bags, she said.
Also back is a junior high school homework pass, which proved popular with students and teachers last year, Matthews said. Students can earn passes, which can excuse them from homework assignments at the discretion of teachers.
After the hourlong summer reading programs end, youngsters can head up the street to the Lumberyard Arts Center, 715 High St., where six weeks of 11 a.m. Wednesday "Fizz, Boom, Art" activities are planned.
Matthews said she and the organizers of the Lumberyard's activities found many of the young readers have teenage babysitters who appreciate being able to fill summer mornings with two activities within a city block.