Face to Face: Baldwin City Councilwoman Kathy Gerstner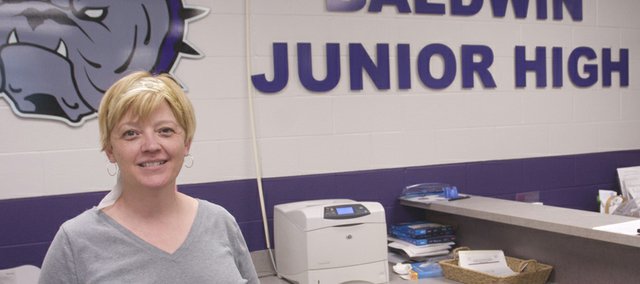 Name: Kathy Gerstner
Born: "I was born in Kansas City, Mo., but mostly grew up in Maysville, Mo."
Family: Husband, Mike, 13-year-old daughter, Ellie, and adult children Brian, Catherine and Shannon.
Education: Maysville High School. Undergraduate degree from William Jewell College in Liberty, Mo. Earned law degree from Kansas University.
Hobbies: Travel, volunteer work and "canning because my husband gardens. I can't let all those tomatoes go to waste."
Career: After earning her law degree, Gerstner worked for a circuit court judge in Jackson County, Mo. She then joined a law firm in Kansas City, Mo., and was involved in insurance company defense.
"I left law to start doing nonprofit fundraising. I worked for Drumm Farm in Independence, Mo. It's a long-term home, providing a family setting for disadvantaged kids."
Digging deeper: Gerstner said she moved in 1999 to Baldwin City when she met and married Mike. She continued working at Drumm Farm until the birth of daughter Ellie.
Gerstner became director in 2004 for the Baldwin Education Foundation, a position she still holds. She was elected to the Baldwin City Council in April 2013.
"I'm grateful for the voters' support. It's fun to do. I'm getting a much better understanding of how city government works. I feel like we're doing good things."