Face to Face: Baldwin City Councilman Shane Starkey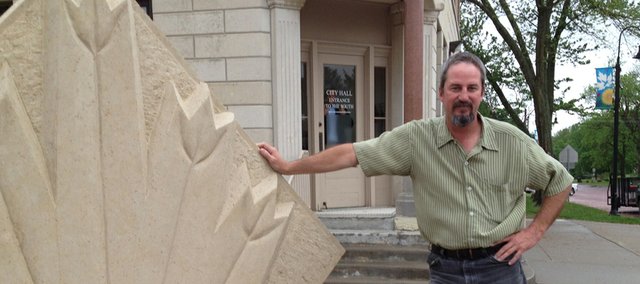 Shane Starkey
Born: "I was born in Kansas City, Kansas, but grew up in Topeka.
Family: Wife, Tamara, two adult step-daughters, and daughter Mikayla, who will graduate Saturday for Baldwin High School
Education: Graduated from Washburn Rural High School. Attended Emporia State University before completing Baker University's accelerated evening program with a bachelor's degree in business administration.
Hobbies: Golf and following sports. "Pretty much any outdoor sport works for me."
Career: Sales representative for Sysco Food.
Digging deeper: Starkey said he and his family moved 15 years ago to Baldwin City when his wife and father-in-law opened Pat's Barbecue here. The couple decided it was a good community for his step-daughter to attend school. The family has since sold that restaurant and one by the same name in Topeka.
Starkey was elected to the Baldwin City Council in 2011. "I have three years under my belt. I like being more involved in the community and helping make positive change."