Baldwin City passes on saving in electrical cost to customers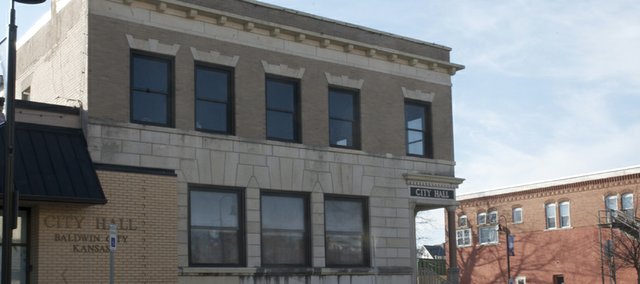 The Baldwin City Council voted Monday to pass along its savings in the cost of energy to its largest customers.
The council approved the first reading of an adjustment to the city's electrical rates, which gives large users a break on the demand charge they are asked to pay. Lowe said the change was recommended because KCP&L eliminated its variable demand charge, or an added cost of energy to the city purchased during peak demand periods, when it entered into a new contract with the city in December 2012.
The measure the council approved Monday reduced the demand surcharge added to commercial users from 15 percent of the cost of energy they buy during peak periods to 5 percent.
It was estimated the change would reduce the annual electrical bill of the city's largest customer, Baker University, by about $15,500. It would also cost the city about $40,000 in annual revenue.
Lowe said he didn't recommend entirely eliminating the demand charge because of the possibility KCP&L would include the variable demand charge when its current contract expires in 2015.
Councilman Ken Wagner said he approved making the change but warned his fellow council members they should be prepared for protest should they be forced to pass on a future higher demand fees to large customers.