Face to Face: Baldwin High School Principal Rob McKim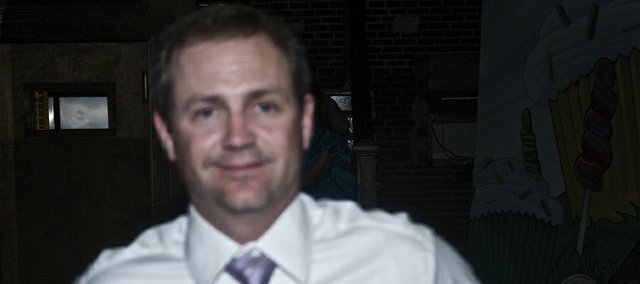 Name: Rob McKim
Born: Sabetha
Family: Single
Education: Sabetha High School. Bachelor's at John Brown University in Siloam Springs, Arkansas, and master's from Emporia State University
Hobbies: "I enjoy walking and playing 18 holes of golf. I really enjoy playing golf. Following Kansas University sports. I'm a big KU fan."
Ideal job growing up: Teaching and coaching
Career: McKim's first job out of college was as a high school math teacher at Atchison County Community High School (Effingham). He had further stops as a math teacher and basketball coach at Washburn Rural and El Dorado. His first job as an administrator was at Fort Scott, where McKim stayed for two years before taking his current position in the fall of 2011.
Digging deeper: McKim says he misses the close connection to students he had as a classroom teacher and also misses teaching math. He enjoyed coaching, particularly working with players in practice and winning. He doesn't miss the pain of losing. "I took losses very hard," he says.
McKim says his background makes him appreciate his job in Baldwin.
"This community values education probably more than any other I've been in."
The many connections with Baker and Kansas universities and Johnson County helps foster the understanding of the value of education, McKim said. It's a mindset that is passed on to the BHS student body, he says.
"When I first came here, staff and the community told me what really makes Baldwin special is we have really good kids. Now that I've been here three years, that's what would be my answer. We have good parents, but we have really good, hard-working kids."