Face to Face: Baldwin City Recreation Commission Executive Director Steve Friend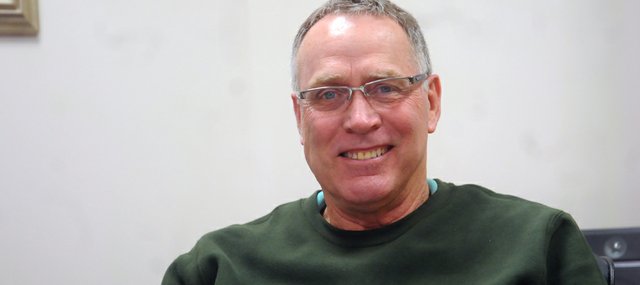 Name: Steve Friend
Born: Fort Belvoir, Va. He also lived in Texas, Alaska and Missouri as the family moved when his father was transferred to different posts in the Air Force. "I call Fayetteville, Ark., my hometown. I went to junior high and high school there."
Family: Married wife, Jeanie, in 1982. The couple have four adult children and grandchildren ages 11 and 13 they have adopted.
Education: Bachelor's degree in physical education from Kansas State University and master's in recreational management from the University of Arkansas.
Ideal job growing up: "I wanted to follow in the footsteps of Mr. Clark. I don't remember his first name. He ran a boys club. That's where I spent a lot of time as the son of a single mother with four boys.
What brought you to Kansas: My mom got her PhD the same year I graduated from high school. Her first job was at K-State. I played junior college basketball for a couple of years and then went to K-State. It was cheaper to live at home.
Digging deeper: Friend worked for Burlington Parks and Recreation for 30 years before retiring. He took the job as Baldwin City Parks and Recreation director because he and his wife found the community an attractive place to live. Friend said he lived in a lot of college towns growing up as his mother got her education and always enjoyed them and the people they attracted.
Friend said he enjoys working with caring, motivated and passionate people in the community. A frustration with the job is the lack of facilities.