Two upgrades to
CR

1055 listed on Douglas County

CIP

for 2014-2018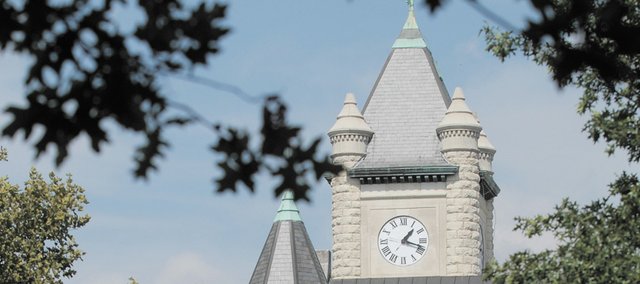 The Douglas County Commission on Wednesday unanimously approved a 2014-18 capital improvement plan, a rolling five-year playbook for construction and renovation projects in the county.
Among the projects added this year is construction of the new Public Works Department facility, which will receive $2.5 million from the plan. Three road projects, ranging from $1.2 million to $2 million, were also added, among other road, bridge and facility projects.
The road projects involve pavement rehabilitation on County Route 1055, from Route 12 to Vinland; shoulder construction on County Route 1055, from North 1000 Road to North 1175 Road; and shoulder construction along County Route 458, from East 1500 Road to East 1600 Road.
However, Douglas County will not begin construction on any of those projects until 2015. Payment for one of the projects will begin this year.
Commissioners also discussed a second road project on Route 1055, from Route 12 to Vinland, involving tree-clearings to improve sight distance. Keith Browning, director of the Public Works Department, said that stretch hosts an unusually high rate of deer and motorist collisions.
The Kansas Department of Transportation is expected to pay about 90 percent of the $580,000 project.
In other business, the commission:
• Directed the application process for the Douglas County Courthouse to become a city-designated historic building to continue. The building already is a member of the National Register of Historic Places. With local recognition, any project that requires a demolition or building permit within 250 feet of the courthouse would get reviewed for its impact on the courthouse, said Lynne Braddock Zollner, a historic preservation planner for the city of Lawrence.
• Approved the purchase of two electronic storage devices, for the purpose of stocking land records, for the price of $129,000.