Face to Face: Baker University Music and Theater Department administrative assistant Susan Baker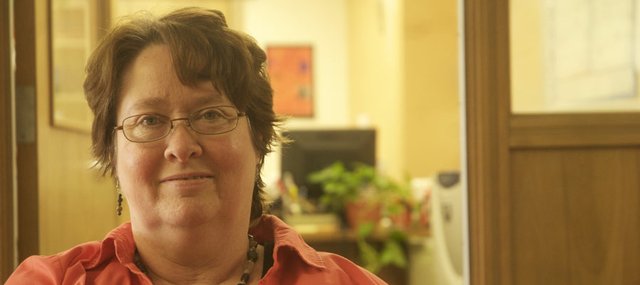 Name: Susan Baker
Born: Born in Onaga, raised on a farm near Vermillion and went to Centralia High School
Family: Husband, Charlie, daughters Amanda, 20, and Sarah, 18.
Education: Attended Highland Community College and bachelor's degree in animal science from Kansas State University.
Ideal job growing up: "I thought it would be fun to operate a ranch. That's why I majored in animal science."
Free time pursuits: ALS advocacy, which is present in her family, and staying in touch with online support groups and others touched by the disease.
Digging deeper: After college, Baker worked in the agricultural lending sector in Dallas, Texas. She moved back to Kansas during an economic downturn and met her husband at a square dance in Topeka. After moving to Baldwin City, Baker worked at Baldwin City Chamber of Commerce for "six or seven years" before taking her job two years ago as administrative assistant for the Baker University of Department of Music and Theater.
The best part of her job is the "great faculty and students" and witnessing the students grow. The challenge is keeping up the fast-paced environment, she said.