Face to Face: Baldwin City Public Library director Kathy Johnston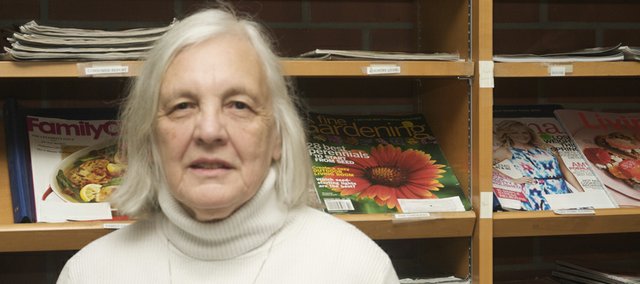 Name: Kathy Johnston
Born: In Lawrence but grew up in Baldwin City.
Family: Husband, Ernest Albert Johnston; son and daughter-in-law, Michael and Heidi Johnston; grandchildren, Easton, 2, and Eden, 5 months.
Occupation: Library director of Baldwin City Public Library
Ideal job when growing up: "I thought I'd like to be an art teacher."
Education: Baldwin High School. "I did take library science in high school. The teacher, Margaret Statzman, was very good."
Hobbies: "I like to draw and, of course, read."
Digging deeper: She works in a place of smiles, Johnston said. A perk is the chance to be the first to read the new books and other materials that come to the library. Her favorite part of the job is working with the staff and volunteers at the library and interacting with its patrons, she said. A downside: "Right now, the expansion project tops the list."