Face to Face: Baldwin City Councilwoman Christi Darnell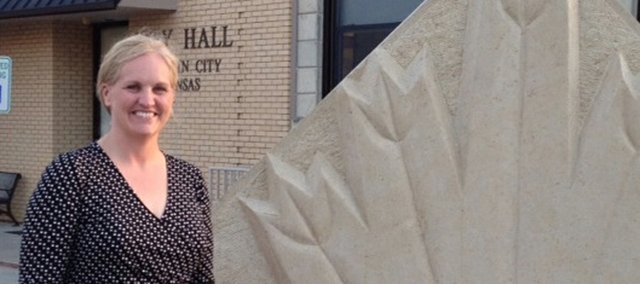 Name: Christi Darnell
Born: Darnell was born in Wichita and grew up in Chanute.
Family: Darnell has been married to her husband, Hank, 20 years this week. "We went together five years and I count those years." The couple has two sons, Samuel, 9, and William, 16.
Education: Graduated from Chanute High School. Darnell earned her bachelor's degree from Baker University and master's degree in social work from Kansas University. She later earned her LSCSW certification that would allow her to establish a private practice.
Hobbies: Darnell said she enjoys having fun with friends and family. She gardens and plays sports.
Career: Darnell said her first job after graduating from Baker was selling advertising for a newspaper in Arkansas. She considered going to law school or seminary but decided to get a master's in social work because it combined the two interests. After earning her master's degree, Darnell was the school social worker at Starside Elementary School in De Soto for 10 years.
Digging deeper: Darnell and her husband, Hank, met while they were students at Baker. They moved back to Baldwin City nearly 10 years ago. "We always thought this town was paradise, and we wanted to come back here to raise our children. We were 100 percent right." Darnell has contributed through a variety of community service efforts. Lately, she organized and led the first Midland Railway cleanup day and gave a resource presentation for the community food pantry. She is active on the PTO and with the Baldwin First United Methodist Church.
Darnell was elected to the City Council in April 2013. "I'm really enjoying it. It's such an honor to represent the people of Baldwin City and be part of the democratic process."