Face to Face: Shelly Todd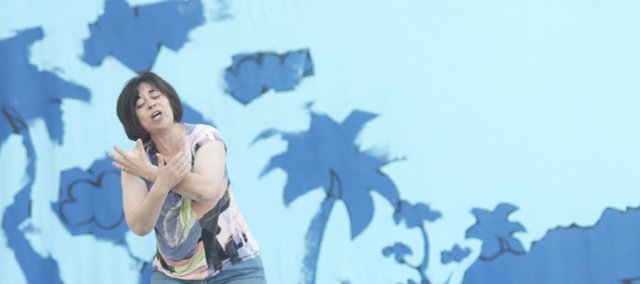 Name: Shelly Todd
Born: Hutchinson, but grew up in Langdon 25 miles southwest of Hutchinson.
Family: Husband, Mike; daughter Michaela, a senior to be at Baldwin High School; son Ryan, who will be a freshman at BHS next year; and daughter Olivia, a fifth-grader.
Education: Todd was one of 28 in her graduating class at Fairfield High School in Langdon. Todd has a bachelor's degree from Emporia State University.
Hobbies: Theater and music. "That's about all I have time for with teaching and three children." Todd is a Baldwin City Community Theater board member and has been part of its summer musical productions since 2009 and is children's ministry director at Baldwin First United Methodist Church.
Occupation: Has taught vocal music for 23 years at Lincoln Elementary School in Ottawa.
Digging deeper: Todd said after she graduated from college, she was hired in 1988 to be part of singing group promoting the then new Kansas Lottery "in song and dance all over Kansas at fairs and art walks." It was while working that gig that she meet her husband, Mike, who was then a Lawrence resident working for the lottery.
The Todds, who were married in 1992, decided they wanted to live in the country and found their home 2 miles west of Baldwin City.