Face to Face: Frank Foye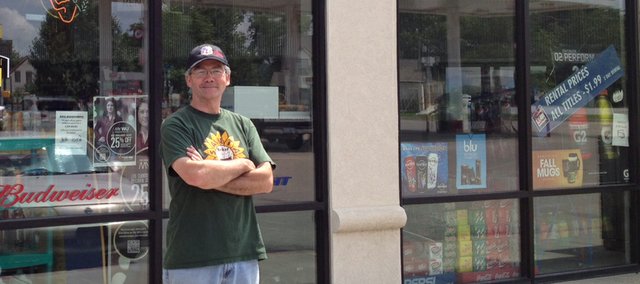 Frank Foye
Born: Shakopee, Minnesota "I grew up in northeast Iowa in too many little towns to mention."
Family: Wife of 25 years, Judy, and two adult children, son Sam and daughter Ally.
Education: Foye graduated from West Delaware High School in Manchester, Iowa. He attended Kirkwood Community College in Cedar Rapids, Iowa, where he studied retail marketing.
Hobbies: "I like to fish and golf."
Career: Foye has been an owner of a convenience store in Baldwin City since 1990. After operating the store at two different locations to the east on U.S. Highway 56, Foye built and opened Santa Fe Market's current location on the northeast corner of the highway and Sixth Street in 2002. The convenience store now occupies the east side of the store and the BBC Café the west side. Other recent additions include a automatic car wash and specialty fuel station.
Digging deeper: Foye said he and his wife came to the area when Judy was working for Kansas University. Foye said through his job at the time, he met customers from Baldwin City. He like them and the Baldwin City area appealed to him and his wife.
"I liked the idea of raising our kids in a small town," he said. "It's been great here. We love it. I always thought I'd move back to Iowa, but once you get kids in school, it's hard to move."