Art walk, concert series to enliven down Baldwin City on Saturday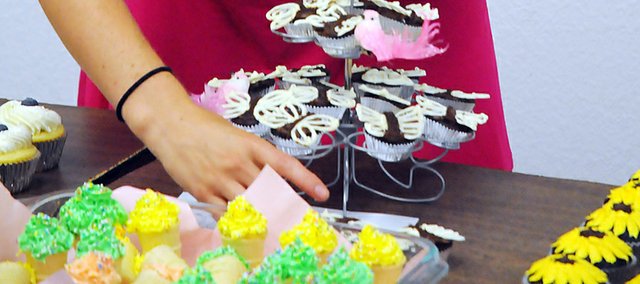 The city, two local organizations and a business are teaming up to make Saturday a special and musical evening in downtown Baldwin City.
Baldwin City government, Baldwin City Economic Development Council and Mid American Bank will sponsor the first of three monthly summer concerts Saturday in conjunction with the Lumberyard Arts Center's second art walk of the season. The combined events will bring activities to a two-block stretch of High Street from the Sixth Street to Eighth Street.
Things will get started in the 600 block of High Street, which will be barricaded for the evening, with a free dinner starting 6 p.m. Helping keep children entertained will be the presence of a bouncy house. Adults can stay cool at a beer garden set up for the event. The band Apple Scruffs, who cover the classic songs of the Beatles, will start playing at 8 p.m.
Those partaking in the free dinner should leave room for dessert at the Lumberyard Arts Center. The July art walk, set for 6 to 8 p.m., will include the annual cupcake contest, in which contestants are encouraged to submit entries to be judged on taste, creativity and presentation. After the winners are awarded prizes, those in attendance are free to sample the cupcakes.
Activities on Eighth Street will include craft vendors and the music of the jazz band Word of Mouth, which will start at 6 p.m.
Inside the Lumberyard, there will be a reception for the artist of the current gallery show of Western-themed art, Julie Rice. The McLouth woman will demonstrate her fingertip ink-blot painting technique during the reception.