Face to Face: Tom Farmer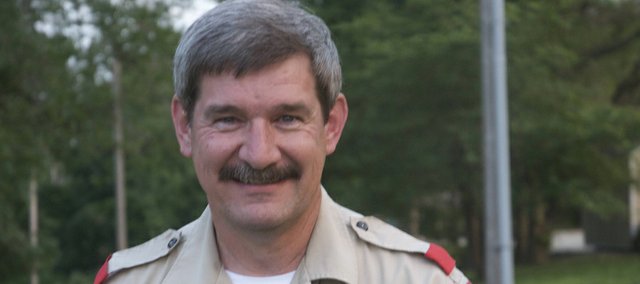 Tom Farmer
Born: Farmer was born in Lawrence. "I've lived in Douglas County my whole life. My dad was born in Lawrence and still lives there. The only time he didn't live there was when he was in the service."
Family: Wife, Kim, adult sons Matthew and Travis and stepsons Caleb and Colby Soden.
Education: Graduated from Lawrence High School and received a bachelor's degree in business administration from Baker University in 2006.
Hobbies: Farmer is an adult leader with Baldwin City Boy Scout Troop 65. He enjoys deer hunting and "building things," including a 30-inch drum for the Scout troop.
Career: Farmer said he has been in the pet food manufacturing industry for 35 years and currently works for Simmons Pet Food in Emporia. The job requires a daily commute, which he said "wasn't too bad."
Digging deeper: He had a long "acquaintance" with Baldwin City before moving to the community in 2001 shortly after marrying his wife, Kim, Farmer said. He got involved in the community through a term on the Baldwin City Council from 2009 to 2013. He became a Scout leader at the urging of other adult leaders when his stepson Colby was in the local troop. "I'm glad I did," he said.