Face to Face: Steve Rottinghaus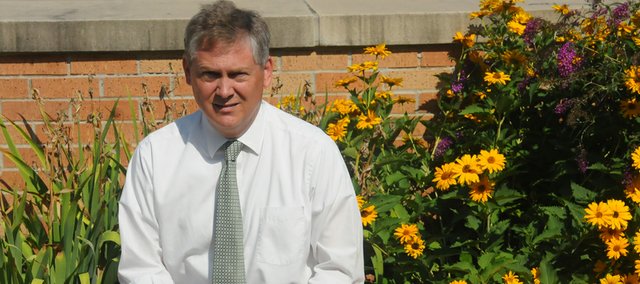 Steve Rottinghaus
Born: Kansas City, Mo. His dad was in the airline industry. He moved to Topeka when he was 6 months old, and he grew up there.
Family: Wife, Dawn, and daughters Ashtyn, 16, and Kelsey, 14.

Education: Rottinghaus graduated from Washburn Rural High School and earned his bachelor's in journalism from Kansas University in 1990. This May, he received a master's in management from Baker University.
Hobbies: Rottinghaus said he enjoys walking, reading and slow-pitch softball. He said he has pitched for the same slow-pitch team in Lawrence he helped start 20 years ago. He and his family also enjoy word and board games.
Career: Rottinghaus is director of public relations for Baker University. Before taking that job, he worked in newspapers for 20 years, including stops at the Manhattan Mercury, Lawrence Journal-World, Dallas Times Herald and Topeka Daily Capital. For 16 of those years, Rottinghaus was a sports writer.
Digging deeper: Rottinghaus said he took the position at Baker in 2005. The job allowed him and his family to move from Lawrence to Wellsville, where his wife was a longtime teacher and his daughters to go to school in that community. Adding to his interest in the Baker job was the good things he'd heard about the school from friends who went to school there or worked at the college.
The best part of his job is telling the success stories of Baker students and alumni, Rottinghaus said. One venue for his stories is Baker Magazine, which he edits.