Baldwin City Council approves agreement to move supply waterline out of Baker Wetlands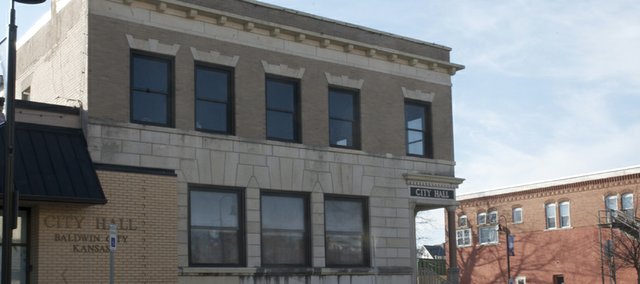 The Baldwin City Council approved on Monday an agreement with the city of Lawrence to relocate out of the Baker Wetlands the 12-inch waterline that provides water to the city.
City Administrator Chris Lowe said the agreement requires Baldwin City to pay $50,000 of the project's $160,000 cost. Without the relocation, the waterline would have been under East 1600 Road, which is being upgraded to provide access to a new Lawrence wastewater plant, he said.
The city of Lawrence initially proposed Baldwin City pay for all the waterline's relocation, which Lowe said he deemed unfair. Negotiations, which reflected the improved relationship with Lawrence established with the city's 2012 agreement to continue purchasing water from Lawrence, led to the cost-sharing agreement the council approved. The 2012 agreement pegged Baldwin City's wholesale water rate increases to those Lawrence passes on to its customers.
The council also approved the first reading of an ordinance that will forbid the use of semi-truck "jake" or compression brakes in the city limits. Council safety committee chairman Shane Starkey said the recommendation was made because of numerous complaints from those living near U.S. Highway 56 about the use of the brakes. Jake brakes make a loud barking sound as they slow semi-trucks through the use of compression in diesel engines.
In other business, the council:
• Received a brief report on the city's annual audit from Sean Gordon of the accounting firm Mize Houser and Company. The firm issued the highest and cleanest finding allowed for the city, Gordon said.
• Recognized 2014 Baldwin High School senior Chad Berg when making a proclamation in support of the Kansas Shrine Bowl. Berg will play for the East team in the all-star football game.
• Approved a special events permit for a "Get Downtown" event July 26. The evening event sponsored by the city, Baldwin City Economic Development Committee and Mid America Bank will close the 600 block of High Street for a barbecue dinner, band and beer garden.