Superintendent says teacher license change not needed in Baldwin district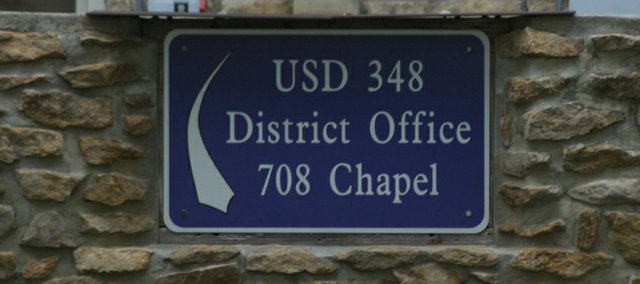 Baldwin USD 348 Superintendent Paul Dorathy said the local district did not need a larger personnel pool, which was apparently the motivation behind a recent change in teacher licensing.
Last week, the Kansas Board of Education voted to last week to allow state school districts to hire individuals as teachers without a teaching degree or certification if they could demonstrate professional experience in the subject matter they would be instructing.
Dorathy said he wasn't sure who was pressing for the change in licensure but assumed it was from rural school districts having difficulty filling positions will qualified candidates. That was not the experience of the Baldwin school district, he said.
"For us, we seeem to always have very qualified candidates," he said.
The board could make it the district's policy it only hire those with teaching degrees, Dorathy said. His recommendation, however, is that the district go through its usual hiring process, which would probably weed out those without teaching teachers, he said.
Under that process, the district would consider an application for an opening from an individual without a teacher's degree with all other applications, Dorathy said. It would probably be to that person's disadvantage if the applicant was vying for a position that a number of experienced teachers with degrees were seeking, he said.
The superintendent and building principal would have to make a recommendation to the board for approval, just as all new hires are currently handled, Dorathy said. The final step would be the Kansas Department of Education's approval of a license for the application after a review of the person's experience, college transcript and the required fingerprint check, he said.
It a community with a university and so near a large state university, it was possible the district could receive an application from a highly educated individual with college classroom experience but no teacher's degree, Dorathy said.
"I'm not saying we wouldn't hire them," he said. "I'm just saying they would go through the process. They would have to be the top candidate. Would they be? Maybe and maybe not."
There were motivations people chose not to go into the teaching field while in college, Dorathy said. For many, it was that other career options paid better.
"They would have to reverse course on the reason that made them go that way in the first place," he said. "I'm not sure they would want to do that."
Baldwin High School math teacher Mike Curran, president of the Baldwin Education Association, said he, too, was baffled about the motivation for the change. He said he didn't think there was a teachers' shortage, noting the district had a significant number of qualified applicants for a current social science opening.
"I essence, they are saying 'anybody can teach,'" he said. "I don't believe that. Teaching is more than knowing the subject matter. You have to know how to handle a classroom, you have to know how handle all the different kinds of students and you have know how to connect with the students' parents. That's really what teaching is all about."
Curran said the licensure change was the third state-level decision that attempted to devalue the teaching profession in the last two years with the Legislature's move last year to forbid teacher's unions from spending money for political advocacy and the year's legislation ending teacher tenure. The moves would serve as motivation to teachers this election cycle, he said.
"I think it will," he said. "The Legislature has said again and again teaching is not a real profession."