Obamacare delivers $100,000 bill to Baldwin school district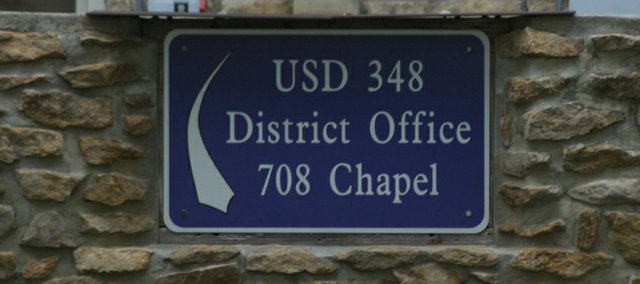 Federal health care reform will require the Baldwin school district to find $100,000 in next year's budget to provide health insurance to uninsured employees.
The added expense will come from the East Central Kansas Cooperative in Education. Patti Bishop, ECKCE director, said the special education cooperative currently doesn't offer health insurance to the 108 para-professionals who work in the Baldwin, Wellsville and Eudora school districts.
It is estimated it will cost $300,000, or $100,000 for each of the cooperative's three school districts, to provide health insurance for the uninsured employees, Bishop said.
The Affordable Care Act, also known as Obamacare, requires employers to provide health insurance to their employees by January 2015. Bishop said the cooperative would have to have coverage in place by October 2014, when its health insurance contract year starts.
Baldwin Superintendent Paul Dorathy said the district's general fund would absorb the added health insurance bill. The district has known the expense was coming for more than a year, but its cost will present a challenge in what is expected to be another tight budget year, he said.
The para-professionals are the only employees in the district without health care coverage. The school district extended health care benefits earlier this decade to its classified staff.
Bishop sees a possible bright side from the expanded coverage in helping the cooperative attract and retain para-professionals, she said.
"It's a challenge, especially retention," she said. "I think this will help us retain our para-professionals."
The cooperative started the year with a full compliment of para-professionals but currently has two openings, Bishop said.
To help with the recruitment and retention effort, the cooperative's board, which includes two board members from each of its three districts, approved last year an increase in starting hourly wage from $9.15 to $9.50 an hour. Those para-professionals with college degrees in any discipline start at $12 an hour.