Haskell Avenue closure in Lawrence could affect commutes from Baldwin City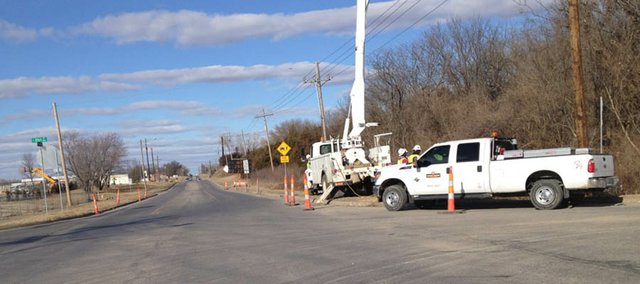 Baldwin City commuters who use County Road 1055/Haskell Avenue to get to work In Lawrence may want give themselves extra time starting Monday.
Starting at 7 a.m. Monday, northbound and southbound lanes of Haskell Avenue from 27th to 29th streets will close until the spring of 2015 because of construction on Kansas Highway 10 and the South Lawrence Trafficway.
Starting at 7 a.m. Monday, workers will be doing utility work, box culvert installation and reconstruction during the closure, in furtherance of connecting K-10 to the South Lawrence Trafficway.
The Kansas Department of Transportation says no marked detours will be provided and advises that drivers should plan alternate routes and expect delays during the closure.
For updated traffic information for the K-10/South Lawrence Trafficway project, visit www.ksdot.org/topekametro/laneclose.asp.