Second Baptist Church pastor to speak at Baker's
MLK

celebration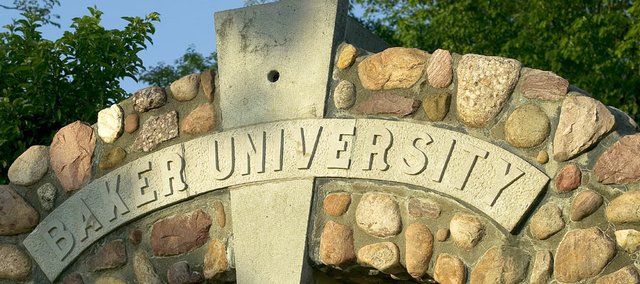 Vernon Percy Howard Jr., senior pastor at Second Baptist Church in Kansas City, Mo., will be the keynote speaker at Baker University's annual Martin Luther King Jr. celebration. The event is set for 11 a.m., Thursday,Jan. 30, at the Osborne Chapel during the first worship service of the spring semester on the Baldwin City campus
Howard, a Kansas City native, was raised by his mother and maternal grandmother. Several aunts, uncles, an elder sister and brother helped guide him through a fatherless childhood into the man of God he is today. His early spiritual formation took place during his elementary years through the St. Joseph's Catholic diocese. By his senior year of high school in 1981, he became interested in deeper spiritual groundings with strong interests in poetry, literature, speech and drama.
Howard is a graduate of William Jewell, where he was the starting point guard and captain of the basketball team and voted the senior "most likely to succeed."
In 1991, he enrolled at Central Baptist Theological Seminary where he earned a Master of Divinity, and began serving on the pastoral staff of the St. Stephen Baptist church in Kansas City, Mo. Howard earned a Doctorate of Ministry at the University of Arizona, where he began his teaching career as an adjunct lecturer within Arizona's African American Studies department and published his first book, "The Way of an Eagle."
He returned to Kansas City in 2005 to join the pastoral staff of the St. James United Methodist Church after the election of Emanuel Cleaver II to the U.S. Congress. In addition, he has served as an adjunct professor of homiletics at Central Baptist Theological Seminary and adjunct instructor in cultural studies at William Jewell since his return.