BHS

grad recognized as one of state's best first-year teachers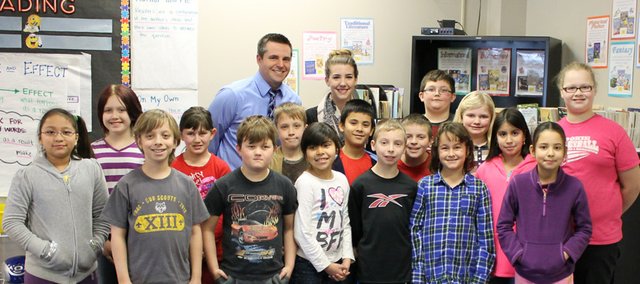 The Kansas State Department of Education selected Colby Heckathorne, a fourth-grade teacher at Starside Elementary in De Soto, as a 2014 Kansas Horizon Award winner. Heckathorne, who teaches fourth grade, is a graduate of Baldwin High School and Kansas State University, and is one of 32 first-year teachers in the state to receive the award.
The Kansas Horizon Award program, sponsored by the Kansas State Department of Education, identifies and recognizes representatives of excellent teaching in the state's elementary and secondary classrooms. The award program honors exemplary first-year teachers who perform in a way that distinguishes them as outstanding.
Heckathorne will now join the Kansas Exemplary Educators Network, a network of educators from around the state who have been formally recognized for exemplary performance. Members of KEEN have an opportunity to network with other outstanding educators and participate in a number of professional development programs throughout the year.
The 2014 Kansas Horizon Award recipients will be recognized at a special luncheon during the Kansas Exemplary Educator Network State Education Conference at the end of February.