Retired Baldwin High School coach selected to hall of fame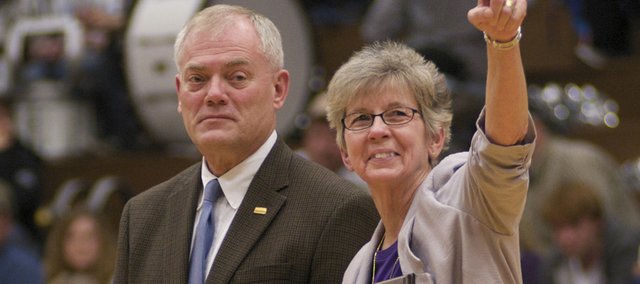 Ginny Honomichl has garnered another honor for her long coaching career.
The former Baldwin High School softball and tennis coach was been named to the 2014 class of the Kansas High School Tennis Coaches Hall of Fame. She will be inducted Feb. 1 at a ceremony at Crestview Country Club in Wichita.
Honomichl was a head tennis coach at Russell High School for 16 years before coaching tennis 22 years at Baldwin High School. She coached girls tennis all those years but was the first head coach of the Bulldogs' boys tennis program.
Last year, Honomichl received the National Federation of State High School Associations National Coach Contributor Award.
During her coaching career at BHS, Honnmichl was Kansas and Class 4A Coach of the Year for boys and girls tennis and softball, the Kansas Coaching Association Softball Coach of the Year and the won the NFCA Citation Award. She was also one of three nationally honored for the Disney Channel American Teacher Award.