5 questions: Sticking to your resolutions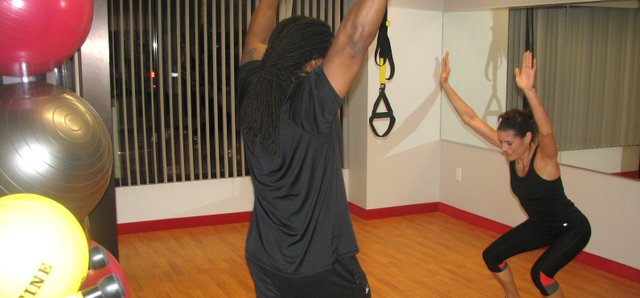 The new year always begins with ambitious resolutions.
Despite lofty personal goals for 2014, the truth is most people fall short of achieving them. According to the Journal of Clinical Psychology, about 54 percent of people fail to maintain their resolutions at the six-month mark of the new year.
So, we went to Active.com to find out how to better ensure your resolutions do not fall by the wayside.
Q: What are some easy ways to make resolutions part of daily life?
A: Write them down in present tense and read them aloud every day. You can post the resoultions somewhere where they can be seen such as on your refrigerator door or medicine cabinet door.
Q: How can I track my progress on specific resolutions?
A: Create milestones. Creating milestone markers allows you to re-evaluate your progress and allows you t decide if some improvement needs to be made.
Q: How can I motivate myself to reach those milestones?
A: Small rewards. If you successfully achieve your milestones, reward yourself with a small token of hard work and discipline, but don't go overboard, you still have to complete the goal in its entirety.
Q: Should my resolutions be private?
A: Not always. Sharing your resolution goals with three to four people who will ask you about them and hold you accountable in achieving them can be beneficial.
Q: What if my goals become stale and become hard to engage with?A: Have fun with your goals. Enjoy the process by rewarding yourself and searching for ways to improve on your resolutions.