2014 legislative preview: Representive John Wilson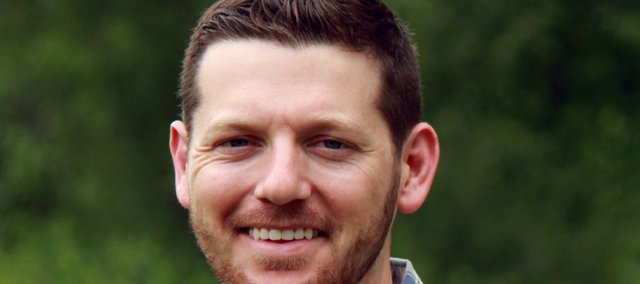 John Wilson,
10th District Kansas House of Representatives
John Wilson quick facts
Hometown: Lawrence
Party: Democrat
Political experience: First term in Kansas House
Committee assignments: Agriculture and Natural Resources, Health and Human Services, Insurance, ranking minority member of Children and Seniors
Occupation: National youth engagement consultant for the nonprofit Alliance for a Healthier Generation
Phone: 785-296-7652
Email: john.wilson@house.ks.gov
Address: 1923 Ohio St.,
Lawrence, KS 66046
Q: Tax policy has dominated the last two Legislative sessions. Reports are that Gov. Sam Brownback and Republican legislative leaders while still wanting to eliminate the state's income tax will put that on hold in the coming session. Do you see that happening?
A: Honestly, I have no idea how Gov. Brownback and his Republican allies will handle the brutal facts about their tax plan and its implications on vital state services, like schools, courts and essential social services.
Q: Can the session be free of discussion on taxes with the coming Kansas Supreme Court school finance ruling?
A: If the Supreme Court rules that we're underfunding schools and stipulates a dollar amount that we must meet, then we're in real trouble. The governor's tax plan is drying up revenue for the state — and because we cannot have deficit spending, that means we either dramatically cut other areas of the state budget, or we start looking at additional sources of revenue. Given the unrealistic and rigid anti-tax stance of many in the Legislature, I don't see that happening, even when the result of inaction will truly impact families in Kansas.
Q: In response to the income and sales tax measures the Legislature approved last session, you introduced a number of bills that would provide relief to low- and middle-income Kansans. Those weren't approved. Do you plan to push those measures again this session?
A: I'm going to continue to fight for a balanced approach to taxation, one that includes a mix of income, sales and property taxes. The plan to lower or remove the income tax will likely mean that other forms of taxes go up (as has already happened with sales tax). Sales taxes hurt working families and those on fixed incomes disproportionately harder than others. Shifting the burden to local property taxes to make up for a lack of state funds will hurt everyone.
Q: What is on your legislative agenda this session? What matters of local interest do you plan to pursue?
A: I have a few legislative interests:
1.) Given the gridlock that occurred during the most recent redistricting effort, I'd like to pursue a truly non-partisan redistricting process.
2.) I will work with colleagues to try an expand Medicaid to cover more families who need health insurance.
3.) I would like to explore additional ways to promote healthy eating.