Hollywood Casino set to build hotel this year,
UG

reports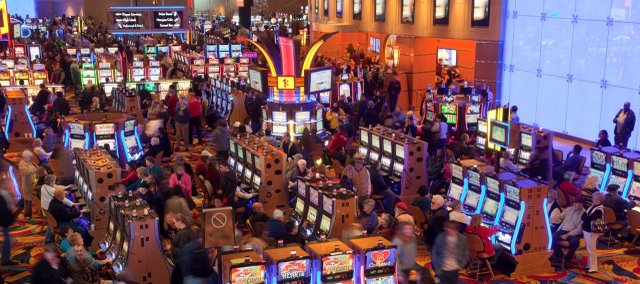 Executives with Hollywood Casino at Kansas Speedway are making plans to start construction on a casino hotel later this year, the Unified Government of Wyandotte County and Kansas City, Kan., announced today.
In a letter to the Unified Government, casino officials say the hotel would be built to the same construction and design standards as the Hollywood Casino and will be a "high quality property that both guests and the community would be proud of." Other details about the cost, number of rooms and other amenities are still being planned and not yet finalized.
In previous plans for the casino, the hotel was shown as proposed for the western side of the casino building, which would put it in the USD 204 school district, increasing the district's total assessed value.
Casino executives anticipate making final decisions about the hotel by May 1 and making the official announcement on May 10 during the inaugural night of the spring NASCAR Races at Kansas Speedway. A public groundbreaking would be held during the Hollywood Casino 400 NASCAR race in October.
The development agreement between Hollywood Casino and the Unified Government calls for the casino to pay a penalty if the hotel is not built. Under that penalty, Hollywood Casino would have to pay a penalty of 1 percent of casino revenues annually.
The Unified Government Commission will learn more about the Hollywood Casino hotel project and plans during a special session meeting at 5 p.m. Thursday, Jan. 9, in the Commission Chambers at Kansas City, Kan.,'s City Hall.