Douglas County commissioners to be briefed on heritage grant program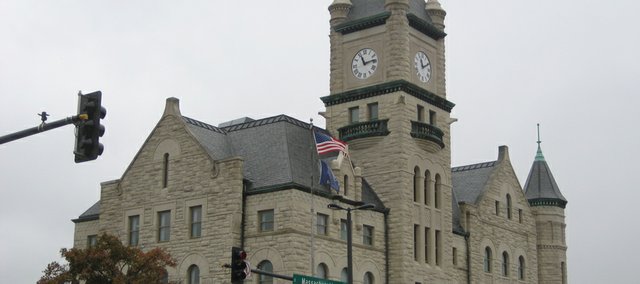 Douglas County commissioners will be asked Wednesday to approve a process for distributing $325,000 through the Heritage Conservation Grant program, which funds local projects to develop and preserve cultural and natural conservation projects.
Some of the major grants awarded in previous years have included $100,000 in 2012 for the core exhibit at the Watkins Community Museum of History, and $125,000 last year to the Lawrence Preservation Alliance for the first phase of rehabilitation of the Lawrence Turnhalle at Ninth and Rhode Island.
Funding for the grants was included in the county's 2014 budget. Of that money, 55 percent is earmarked for one or two major projects; 30 percent for smaller "target" projects; 10 percent for an ongoing project to create an inventory of natural and cultural resources in the county; and 5 percent for administration.
Bobbi Rahder, who administers the grant program, will brief the commission on the application process to be used in awarding the grants and the timeline for making those decisions. The draft timeline calls for making a formal recommendation on grant awards to the commission in May.
Rahder will also update commissioners Wednesday on how previous grant awards have been used to leverage additional money for those projects from other sources.
Also Wednesday, commissioners will name a new chairman and vice chairman for 2014. Mike Gaughan, who has served as chairman the last two years, is expected to step down from that role and support Nancy Thellman to become chairwoman.
Gaughan and Thellman are both Democrats. Commissioner Jim Flory is the lone Republican on the commission.
The commission will meet at 4 p.m. Wednesday at the county courthouse.
In other business, the commission will:
• Consider authorizing the public works director to contract with GBA, Inc., for bridge inspection services for 2014.
• Consider a resolution amending county construction codes to provide for a flat inspection fee for "solar, thermal, and photovoltaic systems.
• Approve design and engineering services for pre-engineering of metal buildings at the new Public Works facility.
• And authorize Emergency Communications Director Scott Ruf to approve 2014 service and maintenance agreements.