Baldwin Community Emergency Fund provides hedge against hunger, elements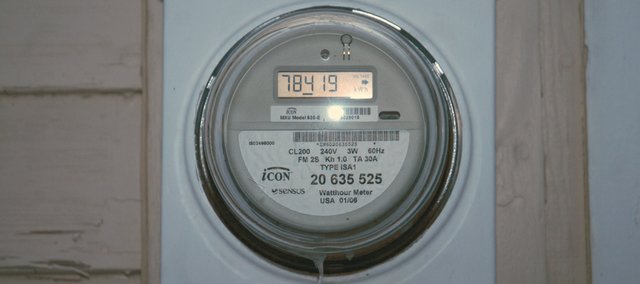 With Monday's brutally cold weather, Baldwin Community Emergency Fund Inc. board member Donna Reed had an easy answer to why the fund is needed.
Although state law protects residents from having utilities disconnected during winter months, the fund gave a few residents piece of mind as they warmed homes against sub-zero temperatures.
Benefit bingo night
What: Community Emergency Fund Benefit
When: 7 p.m. Saturday
Where: Baldwin Elementary School Intermediate Center, 100 Bullpup Drive
What: Bingo, $10 donations buys evening of play
"We help people so they don't get turned off," Reed said. "We go 12 months out of the year. We may not be able to pay the whole bill, but we pay enough so they won't get turned off."
The community fund's mission is to help those in the Baldwin USD 348 school district with short-term aid in times of crisis. That can include assistance with utility bills, rent, gasoline, food and medical expenses or aid after catastrophic events, Reed said.
In existence for 30 years, the fund has seen demand and its response increase with the recession, Reed said. In 2003, the community fund provided $11,778 in assistance. That increased to $23,690 in 2012, the last year complete numbers were available.
"Thanks to the community's generous giving, we were able to meet most of the appropriate requests for the year 2013," Reed said.
Nonetheless, the fund sometimes gets dangerously low. That was the case in the fall before a bingo night benefit raised enough money to get the fund through to the holiday season when donors are traditionally most generous, Reed said.
Organizers are planning another bingo night for 7 p.m. Saturday at the Baldwin Elementary School Intermediate Center. A $10 donation will purchase a four-card game sheet that will be good for play throughout the evening, Reed said.
The community emergency fund recently became an incorporated nonprofit, which allows supporters to write off donations from taxes, Reed said.
"We've been able to do that for years through our churches, but now we are able to offer that directly to donors," she said.
All money raised or donated is used for assistance, and there are limits and safeguards in place to assure the cash is spent effectively, Reed said. Individual or families can receive utility assistance only three times a year and rental assistance in available once annually. Utility assistance is paid directly to the billing service providers, and vouchers are provided for rent, food and gasoline, she said.
Donations can be made at local churches or mailed to Baldwin State Bank, P.O. Box 46, Baldwin City, KS 66006, Reed said. Regular withdraws from donors' accounts can also be arranged at the bank, she said.
IF YOU GO
What: Community Emergency Fund Benefit
When: 7 p.m. Friday
Where: Baldwin Elementary School Intermediate Center, 100 Bullpup Drive
What: Bingo, $10 donations buys even of play