New year brings new technology for public safety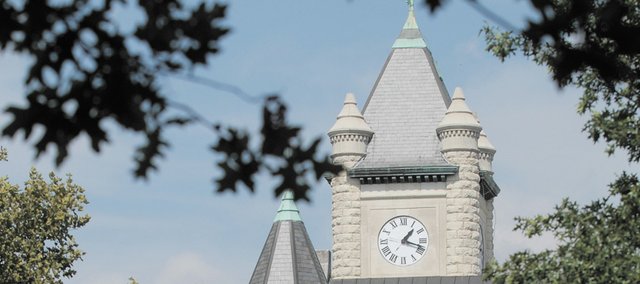 The new year will find area public safety agencies welcoming new technologies while upgrading old ones that, in some cases, are pushing 20 years old.
Douglas County Emergency Communications Director Scott Ruf said the county will transition to a new digital radio system linked with Johnson County to provide back-up 911 and radio communications in the event of an emergency. The $6.6 million project will be funded by an agreement between Lawrence and Douglas County, Ruf said.
Meanwhile, Sheriff Ken McGovern said his office has recognized a demand for more of a presence online, namely on social media such as Facebook and Twitter.
"The communication and dialogue social media sites foster will assist us in meeting the future needs of the community," McGovern said.
Lawrence-Douglas County Fire Medical also will improve its tech tools. Chief Mark Bradford said that, through a FEMA grant, Fire Medical will buy a video conferencing system for broadcasting meetings and training seminars. Fire Medical staff will be able to train in their districts, which will reduce response times if they need to respond to an emergency during training.
Also in 2014, iPads will replace the pen-and-paper inspection process Fire Medical officials have used to inspect buildings. Previously, Bradford said, staff would perform a written inspection, drive back to their station and enter the results into a computer before printing and later mailing the report to the building's tenant. Bradford said the new software will have a copy of the fire safety code and a corresponding checklist. Once complete, inspection results will be emailed or faxed to those inspected and can also be sent to Fire Medical's database.