Face to Face: Baldwin City administrative assistant Tamara Hagerman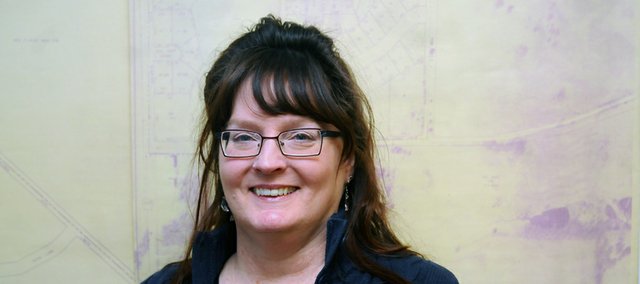 Name: Tamara Hagerman
Born: Hagerman was born in Augusta, Maine, while her father was in the Navy. When she was 6 months old, her family moved back to Wichita, where she was raised.
Education: Wichita Northwest High School, one year at Wichita State University and graduated from Kansas University with a bachelor's degree in psychology.
Family: Married to Baldwin City native Rex Hagerman
Occupation: Hagerman has been a certified permit technician and administrative assistant with Baldwin City Public Works for 12 years.
Hobbies: Hagerman said her job and helping take care of her and her husband's 100 head of cattle takes much of her time. She likes to read when she can "squeeze in a little time."
Ideal job growing up: "I was going to be a psychologist."
Digging deeper: The best part of her job with the city is meeting the public, Hagerman said. She said she still gets customers who greet her with "Ah, so you're Rex Hagerman's wife." The most disappointing part of the job is not always being able to give customers what they want "immediately," she said.
Hagerman said she has learned to let go a little bit in making the transition from the city life of her college days to her current country lifestyle. "I have friends who know me from both lives. They knew me as this person who always had perfect hair when I went out and whose shoes always matched my outfit perfectly. I looked down today and saw I had a little cow manure on my shoe."