Baldwin schools would waste $100,000 if Common Core standards tossed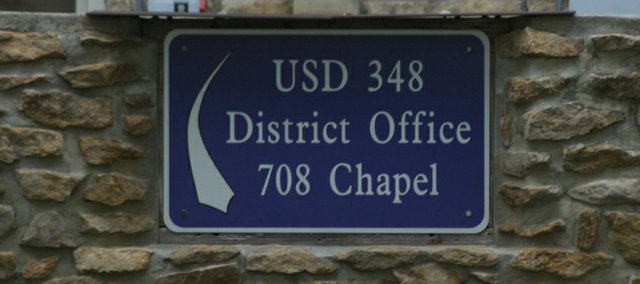 A bill to kill Common Core educational standards in Kansas has Baldwin School Superintendent Paul Dorathy concerned a $100,000 district investment could be lost.
Rep. Willie Dove, R-Bonner Springs, has introduced legislation in the Kansas House that would nullify the Kansas Board of Education's adoption of Common Core standards for reading and math and the Next Generation Science Standards. Dove's bill would double-down by forbidding districts from spending money on testing to those standards.
Dorathy said the district has spent a good deal of time and money preparing for Common Core and had tested with pilot questions from its reading and math standards the past two years.
Preparations included committee meetings scheduled to realign curriculum to meet those of Common Core, training teachers to understand the "how to" of teaching to Common Core standards and the purchase of new textbooks and classroom material.
"I would feel very safe in saying with training hours and material bought that we are well over $100,000 in preparation for Common Core standards," Dorathy said.
A successful legislative move to kill Common Core would come with another price tag, Dorathy said. The district purchased textbooks for Common Core subjects, which were written to integrate with Common Core to the point they all say so on their covers.
"If they say we can't use those, we'll have to get new books for all those subjects," the superintendent said.
Should Dove's bill become law, the district might have to revert to standards in place before the adoption of Common Core. The district no longer has the textbooks for that curriculum and would have to once again take the effort to realign its curriculum with the old standards.
"That's very wasteful," Dorathy said. "Statewide, millions of dollars have been spent preparing for Common Core. The Legislature talks about being wasteful, but this proposal is very wasteful."
Dove's proposed legislation would also appoint a legislative advisory board to work with the Kansas Department of Education to develop new standards. Such a move would probably invite another K-12 education lawsuit.
Rep. John Wilson, D-Lawrence, and Tom Holland, D-Baldwin City, said at a town hall meeting Saturday at the Lumberyard that the state's constitution designates those types of decisions to the State Board of Education and not the Legislature.
The legislators and Dorathy said Common Core's legislative opponents were promoting the misconception it was a federal initiative when Washington, D.C., had nothing to do with developing the standards. Dorathy said it originated within the National Governors Association and the Council of Chief State School Officers later joined the effort.