Two transported to hospital after morning accident in Baldwin City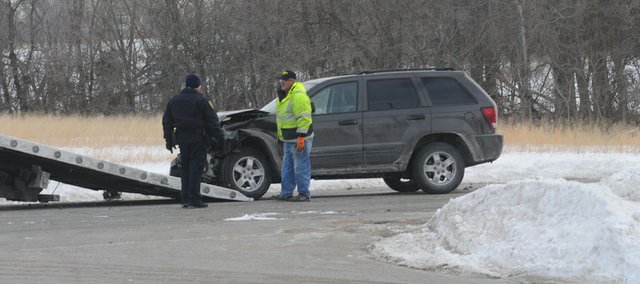 An injury accident on U.S. Highway 56 at First Street sent two people to the hospital and closed the highway for about 50 minutes this morning.
Baldwin City Police Chief Greg Neis said a report of the accident identifying the two injured parties had not been turned in as of 4:30 p.m. Wednesday. The wreck occurred at about 8:10 a.m. when a northbound vehicle on First Street failed to yield at a stop sign on U.S. 56 and was "T-boned" on the highway by an eastbound SUV, Neis said.
The driver of the SUV was uninjured, Neis said. The driver and a passenger in the northbound vehicle suffered injuries and were taken to an area hospital, Neis said. One suffered a "minor leg injuries" and the second a head injury, the chief said.