Face to Face: Chase Coburn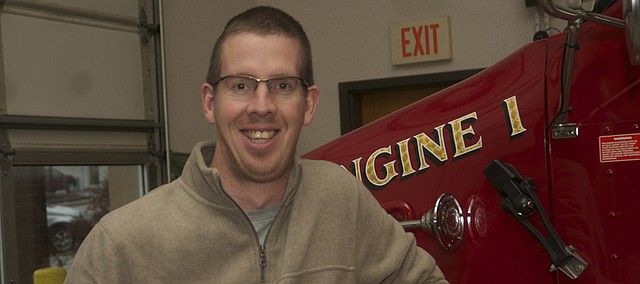 Chase Coburn
Born: Coburn was born and raised in Boulder, Colo.
Family: Wife of four years, April Coburn
Education: Coburn has a bachelor's in business from Baker University and a master's in management from the school.
Hobbies: Coburn likes to golf. He played soccer and was a skier growing up in Colorado and is an aficionado of craft beers.
Career: Coburn works in Lenexa for PRA Health Sciences, doing audits to ensure pharmaceutical research is conducted following government guidelines.
Digging deeper: Coburn came to Baldwin City when Baker offered him academic and golf scholarships. He and his wife stayed because they came to appreciate Baldwin City's small-town atmosphere.
Coburn recently joined the Baldwin City Fire Department after reading a story in the Signal about opportunities for volunteer firefighters. "It's a way to give back to the community. It's been something I've wanted to do. Both my parents were volunteer firefighters in the mountains west of Boulder."