Baldwin school district adopts 2015-2016 calendar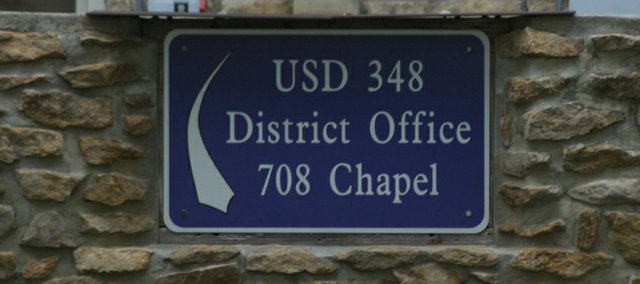 As the last days of 2014 wind down, the Baldwin school district has put in place its the calendar for 2015-2016.
After considering at its Dec. 15 board meeting an option that would have started school a week later as a cost-savings measure against cooling buildings in August heat, the Baldwin school board approved a calendar that starts school Aug. 18. Elementary schools will start that day and sixth-graders and freshmen are to attend orientations in their new schools. All students will report Aug. 19.
The start of this school year offered evidence that the school district could not always avoid summer heat with a late August start, board members agreed. The adopted calendar also had the advantage of balancing the number of days in the fall and spring semester, which was a problem with a later start date if the semester is to end before the Christmas break. A short first semester created a concern about completing required course work in college credit and advance placement classes.
The adopted calendar might require moving the 2016 Baldwin High School graduation to Sunday from Saturday morning. District activities director Gary Stevanus said a Saturday date would force seniors to choose between competing in sports events or their commencement.
The calendar's 2016 spring break the week of March 14 conforms with that of Baker University but not that of Kansas University. Unlike in recent years and in the spring of 2015, the two schools did not schedule their spring breaks for the same week, Superintendent Paul Dorathy said. The board might consider alternating the district's spring break so that it aligns with KU's the next year, he said.
The district has also developed a policy to address those wrongly charged with the transportation fee the board put in place before the 2013-2014 school year for students living within 4 miles of their attendance center. After getting the OK from the Kansas Department of Education, the district included a fee for those students receiving free and reduced lunches. It was later learned the policy wasn't legal.
District financial director Cynde Frick said the district would provide those families first with credit toward textbook fees and then lunch fees.