New Baldwin school nurse adapts quickly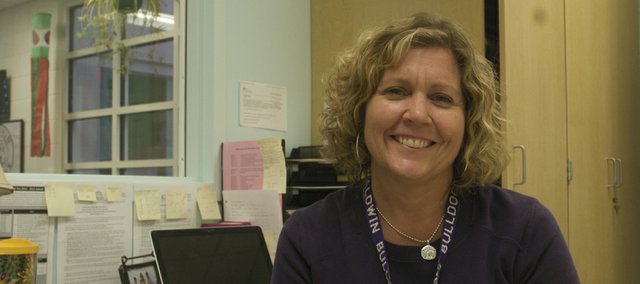 It's been a whirlwind two weeks for Lisa Pattrick.
She was hired Aug. 12 as the district nurse for Baldwin schools. The hiring came right before the start of the school year, forcing Pattrick to cram more than a little preparation into what is always a busy time for school district employees.
By all appearances, Pattrick managed the crunch well. On Monday afternoon, she helped a young student at the Baldwin Elementary School Primary Center with his daily medications and looked after another with an aching stomach. In the morning, she presented in-service lessons at Baldwin Junior High School on the use of epi-pens for students with severe allergies.
It was a busy schedule that illustrates what Pattrick said would be her position's biggest challenge.
"I'm in this building (the primary center) more than the others because there's more need here with the 3-year-olds through second-graders," she said. "The challenge is to balance my time between all four district schools. I'm up to it."
Pattrick said she was able to quickly adapt to her new position because she was aware of school nursing routines, despite coming from a job with a home health service provider.
"I've been a substitute nurse in the Baldwin district and the Eudora and De Soto school districts the past five years," she said.
She also worked in the pediatric center at Olathe Medical Center after earning her nursing degree from Washburn University, Patrick said.
The biggest draw of her new job was those she is charged to help, Pattrick said.
"I love kids," she said. "I have three of my own. I really wanted to work in the community and administer to the wellness of our students."