Douglas County to start renting community building at Lone Star Lake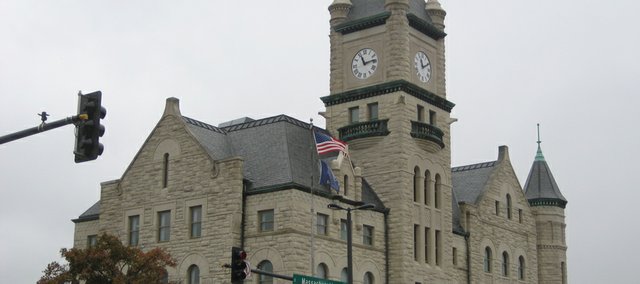 The community building at Lone Star Lake will soon be a rentable space for the public after the Douglas County Commission signed off on the idea Wednesday.
Commissioners decided to charge $20 an hour to rent out the building, which has a capacity of 59 people and recently had bathrooms and a meeting room added on. Commissioners also approved the $3,100 purchase of tables and chairs for reserved events.
Keith Browning, the Douglas County Public Works director, said the building could begin hosting events in two or three weeks. Reservations can be made by contacting the county's maintenance department.
Commissioners stipulated that renters of the space could bring alcohol into the building for personal use only. The building will allow one event per day between 9 a.m. and 8 p.m. In the summer months the space can be rented until 9:30 p.m.
In other business Wednesday, the commission:
• Approved a temporary business permit for a borrow pit at East 1600 Road and North 1175 Road. It will supply soil for the construction of the Wakarusa Wastewater Treatment Plant northeast of the pit.
• Assumed control of old U.S. Highway 59, which will be designated as Douglas County Route 1045. The former federal highway was previously owned by the Kansas Department of Transportation. It runs from the Franklin County line to North 1000 Road, about 10 miles.