Baldwin district hopes to find buyer for old Rhulen house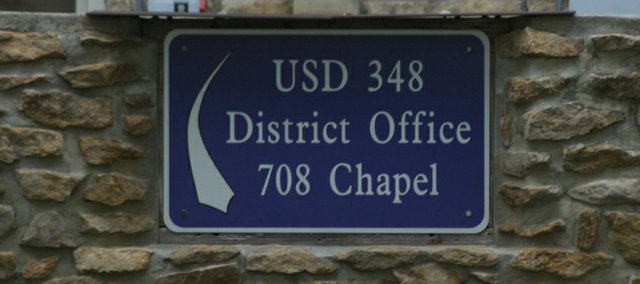 The Baldwin school district is still very motivated to sell the house on the old Rhulen property west of the soccer field if a buyer can be found who is willing to move the house.
Superintendent Paul Dorathy said that stipulation seems to be the sticking point. He has shown the one-story wood-frame house on seven or eight occasions and one potential buyer was interested enough to have an inspector check out the house. However, potential buyers appear to lose interest when they start talking to house movers despite the district offering a "motivated" price for the house.
If that situation doesn't change, the board might have to raze the house, Dorathy said. He didn't have an estimate for that cost, but said it would probably exceed the $5,000 it cost the district to tear down a two-story house about five years ago.
In other business, the board:
• Heard from district activities director Gary Stevanus that the sports facilities committee of himself, Baldwin High School Principal Rob McKim, Baldwin City Parks and Recreation Commission director Steve Friend and board member Ivan Huntoon toured district facilities during its first meeting. They found the facility most in need of immediate attention was the Baldwin High School tennis courts with the high school/junior high school football field a close second.
Dorathy said he expected to present to the board bids in September to add a protective layer to the district running track. That bid would also include work on the tennis courts, he said.
The district's 2014-15 capital outlay project list includes improvements to the football field on the high school campus.
• Considered briefly the 2014-15 district areas of emphasis, which the board is to approve in September. The board agreed to delete from the list a goal referring to online enrollment. Although it was important, it was not an area crucial to classroom achievement, board members agreed. They asked Dorathy to include the year two coordination of the district's 1-on-1 iPad initiative at the high school.
Also on the list is implementing the use of student achievement data in teacher evaluations. Dorathy said the state made that a priority when it dictated that districts evaluate teachers with achievement data this school year.
• Hired new district nurse Lisa Pattrick with an annual salary of $50,800 and two new elementary teachers, Aubrey Geenens of the primary center and Kristen Hindrickson of the intermediate center.