Baker football team to start season ranked No. 5 in
NAIA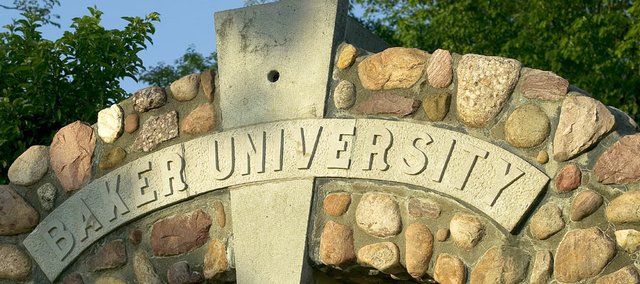 After a 2013 season that featured a school-record 11-2 record, a HAAC regular season championship and a NAIA-FCS Playoff victory, the Baker University football team will begin the season ranked No. 5 in the latest NAIA Football Coaches' Top 25 Preseason Poll.
The 'Cats ended 2013 ranked No. 5 and captured its first HAAC championship since the 1993 season.
Bakeralso posted 24 HAAC All-Conference players, nine NAIA Scholar-Athletes, three BSN-NAIA All-Americans and the HAAC Coach of the Year in Mike Grossner.
The 2014 Baker schedule will feature five games against ranked opponents, as they take on No. 14 Ottawa in the season opening 'County Line Clash' on Sept. 6, No. 15 Sterling comes to Baldwin City, Kan., on Sept. 13 for the annual HAAC/KCAC Challenge. Then on Oct. 4, Baker travels to No. 24 ranked Peru State.
The NAIA Gridiron Challenge at Arrowhead Stadium will pin Baker against No. 11 ranked Benedictine on Oct. 11 and Baker ends the year at home on Senior Day against No. 7 Missouri Valley on Saturday, Nov. 15.
The Kansas Collegiate Athletic Conference – No. 8 Tabor (Kan.), No. 14 Ottawa (Kan.), No. 15 Sterling (Kan.) and No. 19 Friends (Kan.) – and the Heart of America Athletic Conference – Baker, No. 7 Missouri Valley, No. 11 Benedictine (Kan.) and No. 24 Peru State