Face to Face: Baldwin Junior High School Principal Joe Sample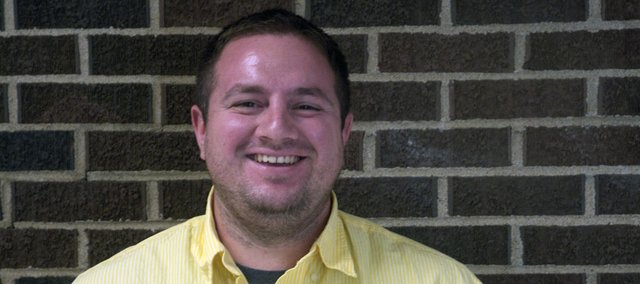 Joe Sample
Born: Sample was born and raised in Garnett.
Family: Wife, Ashley; children Henry, 4; Lucy, 2; George, 2; and Opal, 1.
Education: Graduated from Anderson County High School and received his bachelor's and master's degrees from Baker University.
Hobbies: "Other than chasing kids, not a whole lot," Sample said. "I do enjoy watching sports on TV. We just bought a house, so I enjoy getting out and working in the yard."
Career: The current principal at Baldwin Junior High School, Sample started coaching at Baldwin Junior High School and High School as a student at Baker. He later completed his practice teaching requirement at Baldwin High School. Once he graduated, Sample started teaching seventh-grade social studies in the Gardner-Edgerton school district while living in Baldwin City. When he received his master's degree after three years of teaching, he became the assistant principal at Iola High School for a year. He was hired as Baldwin Junior High School principal a year ago and he and his family moved back to the community this summer.
Digging deeper: Sample said the job of junior high principal is a good fit for him.
"I was a middle school teacher when I started teaching. I like it because I feel like a middle-schooler at heart. My sense of humor matches seventh-grade age. I like kids that age because they are a lot of fun to be around."