Baldwin City enters right-of-way agreement with local high-speed Internet company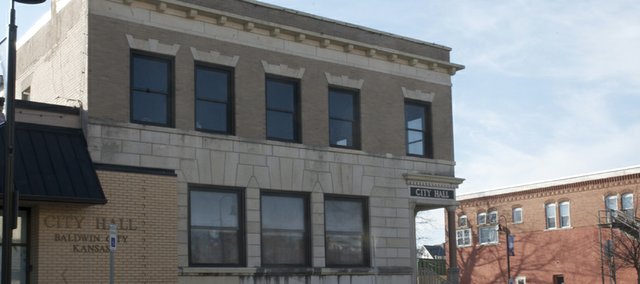 The Baldwin City Council's routine approval Monday of its consent agenda brought rare applause from the audience.
The applause was for one measure approved with the consent agenda, an agreement that will allow RG Fiber LLC to install gigabit capacity fiber-optic cable on city right of way.
The meeting quickly moved on to other agenda matters, but near the end of the meeting, Mike Bosch, CEO of RG Fiber, thanked the council for its support for the proposed fiber-optic project. It would allow city residents, its businesses and institutions like the Baldwin school district and Baker University to continue to enjoy Baldwin City's small-town atmosphere while having access to "21st century Internet," he said. The absence of that technology infrastructure in most small towns puts them at a disadvantage in job creation and education, both at the K-12 and the college level, he said.
After the meeting, Bosch said he would have further announcements on the high-speed service in the coming weeks. Residents could expect a questionnaire about their interest in subscribing to a high-speed service. Cable would be installed first to serve those areas with the most interest, he said.
In October 2013, the council approved a resolution authorizing the city to issue up to $5 million in industrial revenue bonds to help finance what was then Dawn Fiber LLC's plan (RG Fiber replaced Dawn Fiber in May) to bring gigabit capacity fiber-optic cable to the city, establish a connective network in the community and construct operational headquarters. State statute prohibits the city from using any tax revenue to retire the industrial revenue bonds, and the city would have no liability should RG Fiber default on its bond debt.
That action didn't bind the city to issuing the bonds. It was promised that at the time of any final action that details of RG Fiber's proposal would be made available to residents and a forum would be provided for citizen comment.
The agreement approved Monday grants RG Fiber a nonexclusive right to install fiber optics in city right of way. The 20-year agreement requires the company pay an annual $5,000 license fee, which will be forgiven the first 10 years if RG Fiber maintains an office in the city limits.