Baldwin Bulldogs head to Community America Park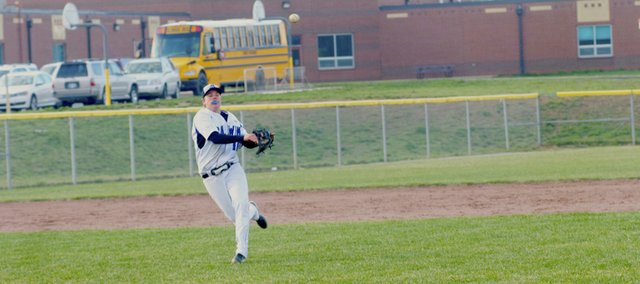 The Baldwin High School Bulldogs will get a chance to play stadium baseball as they compete Thursday, Friday and Saturday in the eight-team Butch Foster Memorial Baseball Classic.
The tournament will be played in T-Bones Community America Park in Kansas City, Kansas.
Baldwin (8-4) will first play at 7:30 p.m. Thursday against Basehor-Linwood (6-9). Should the Bulldogs win, they will play the winner of the Perry-Lecompton vs. Holton game at 2:30 p.m. Friday. Should Baldwin lose its opening game, it will play the loser of that matchup at noon Friday. At 10-1, Perry-Lecompton has the best record in the tournament. Holton will start play with a 3-5 record.
Baldwin will play at noon Saturday unless it is in the championship game so that its players can get ready for prom. The championship game will be played at 7:30 p.m.
Two other Frontier League teams, Paola (7-2) and Spring Hill (5-4) will play on the other side of the bracket. Paola will play Bonner Springs (2-8), while Spring Hill will open against Tonganoixe (7-4).
Baldwin's home doubleheader against Paola scheduled for Tuesday was called because of weather. It is now scheduled to be played May 8.
With the postponement, Baldwin should enter the tournament with fresh arms. Starting pitching has been a strength of the Bulldogs in its current three-game winning streak with senior Colton Stark being especially effective. Stark owns two of the wins in the three-game streak. He pitched a complete game shutout in his last outing against Louisburg, striking out 12 batters.