Face to Face:
BCRC

recreation specialist Tammy Michael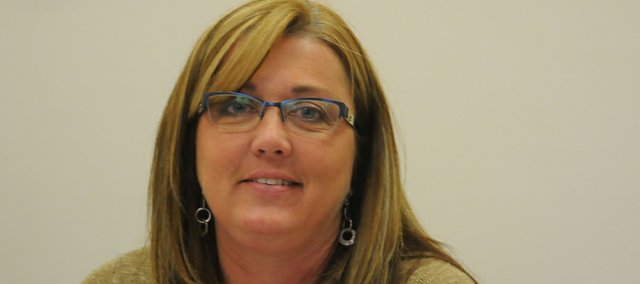 Name: Tammy Michael
Born: Olathe. Michael moved with her family when she was 5 years old to Orange County, Calif. The daughter of a Marine, Michael also lived in Hawaii and Florida growing up.
Family: Children, Megan and Kyle and grandson, Chase.
Education: Graduated high school in Florida
Hobbies: "Vacationing. I love to travel. I also love working in my yard." Michael said she enjoys spending time at the Lake of the Ozarks and boating.
Ideal job growing up: "I was going to be president of IBM. It was one of the big corporations in California when I was growing up. Either that or be a lawyer, because I always like to debate."
Career: Recreation specialist for the Baldwin City Recreation Commission.
Digging deeper: Michael moved to Baldwin 23 years ago and says she's lived in the community longer than anywhere else.
She has had her job as recreation specialist with the BCRC for 17 years. It is the long-term connections she's made to those years that makes her job special, Michael said.
"The kids and the parents participating in my programs — most of my kids, I get when they are in kindergarten and I watch them grow up."