Baldwin Academy of Dance and Voice moving to new downtown site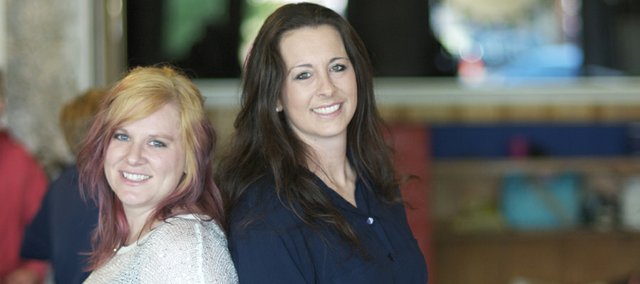 The Baldwin Academy of Dance and Voice will have a new, more spacious downtown home with the start of summer.
Academy owner Courtney Williams said she agreed Friday to purchase the storefront at 711 High St., which had been the home of the El Jacal Restaurant, as the academy's new home. Her goal is to vacate academy's current location at 723 Eighth St. and move into the new space by June 1 for the start of summer classes.
The summer schedule will allow the academy to go forward with its lighter summer classes while making renovations for the busier fall schedule, Williams said.
"It's no secret we have outgrown our current location," Williams said. "This will more than double our current space."
Space limitations have forced the academy to turn some students away because there's no more room in the two existing studios, Williams said. The academy attempted to make more classes available but was forced to schedule them at inconvenient times soon after school released for the day, which made them unavailable to some students with parents working out of town.
In addition to scheduling more classes for existing units, the added room will allow for new offerings, Williams said. Those could include adult classes.
"We're looking at more variety," she said. "We're thinking of salsa or line-dancing classes or aerobics for adults. Our focus now is on children because that's all the room we have."
El Jacal was the last of a succession of restaurants to occupy the 711 High St. storefront in the past two decades. The Mexican restaurant had the bad fortune to open shortly after the popular El Patron opened about a block away on Eighth St.
Williams' purchase of the storefront should provide stability to the downtown site.
"We don't know what the future holds or how Baldwin will grow, but it will be our home as long as I own the studio," she said. "It's a very big space. We'll be there for the long term."