Baldwin City library offering seed exhange program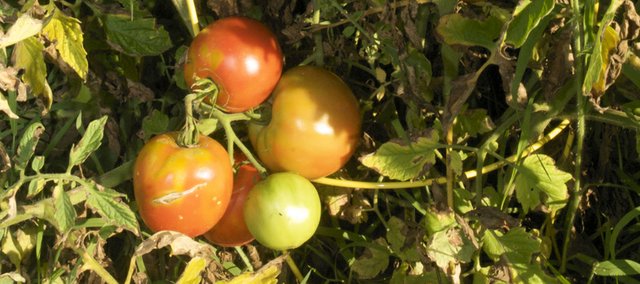 Thanks to a new service at the Baldwin City Public Library, some community residents will be eating lettuce this summer with a presidential pedigree.
This spring, the library started a seed exchange program, which is modeled on one the Richmond, Calif., public library offers. Understanding the program was outside the realm of her bookish knowledge, Baldwin City Librarian Kathy Johnston enlisted local Douglas County Extension master gardener Jane Akob to organize the exchange.
The exchange has been in place for about six weeks and can be found in the library's lobby. Gardeners can take seeds from the small marked bins or leave their own heirloom seeds at the exchange for others. Heirloom seeds are produced by naturally pollinated plants and from cultivars that have existed for at least 50 years.
The seeds are free and the only thing asked of those making use of the service is that they register at the lobby desk.
Akob said the majority of the seeds are annual flowers but there are some perennials and many vegetable seeds available.
Early numbers indicate the seed exchange has been a success.
"We've had 45 register," Akob said. "We've had a good response. People have left a lot of tomato seeds."
Then there are the seeds with historical roots. Akob said lettuce seeds from Thomas Jefferson's Monticello estate were donated by a local gardener.
Akob helped prime the well of the service's success by requesting seed companies donate to the exchange. The seeds from five companies are already available, and Akob expects a shipment from the Missouri heirloom seed company Baker Creek to arrive this week.
"All the companies have donation programs," Akob said. "All I had to do was write. The seed companies have been very supportive."
Donations can go a long way because gardeners only need to take a small number of seeds from a package for their gardens, Akob said.
The seed exchange will be an ongoing service at the library. Those gardeners who made use of the service this spring were asked to harvest seeds this fall to make available at the exchange next year, Akob said.
"We're hoping once the library expansion is finished, we can have a class on saving seeds," she said.